When ordering oak boxes, you can choose from two versions of painting.
We have for you two available colors for oak boxes:
Rustic oak.
Natural oak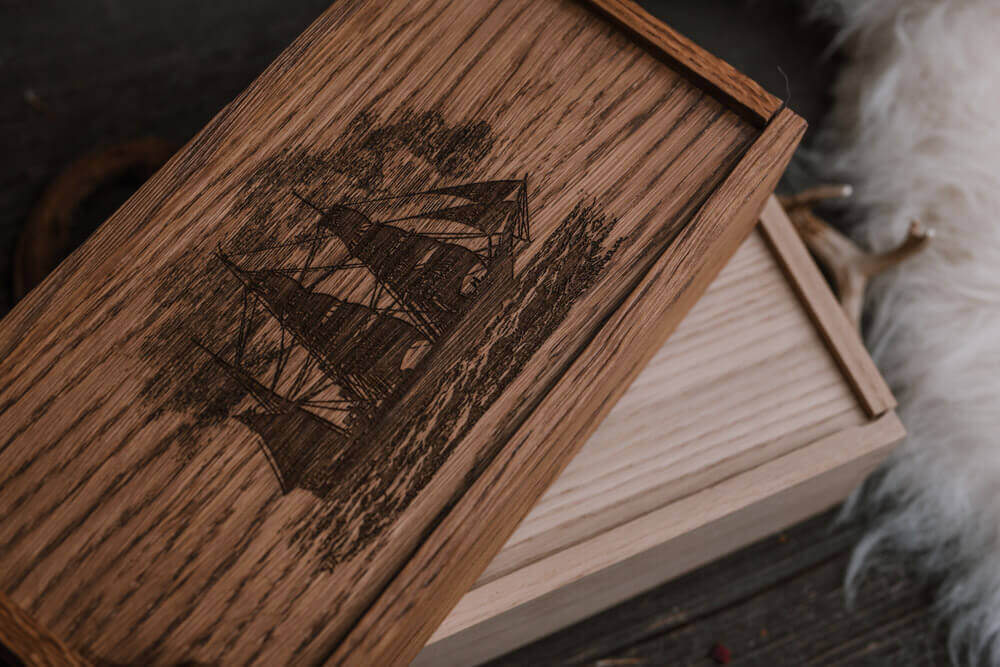 The first option is the natural color of wood – light oak.
It is so effective that it does not require any embellishments.
However, if you prefer darker shades then opt for rustic oak.
To obtain it we use an organic brown stain.
In addition, we always brush our boxes to extract natural wood grain,
which are not only pleasing to the eye, but also palpable under your fingers.
We use dark engraving for each of these color versions, jestit is equally visible on each of the above colors.